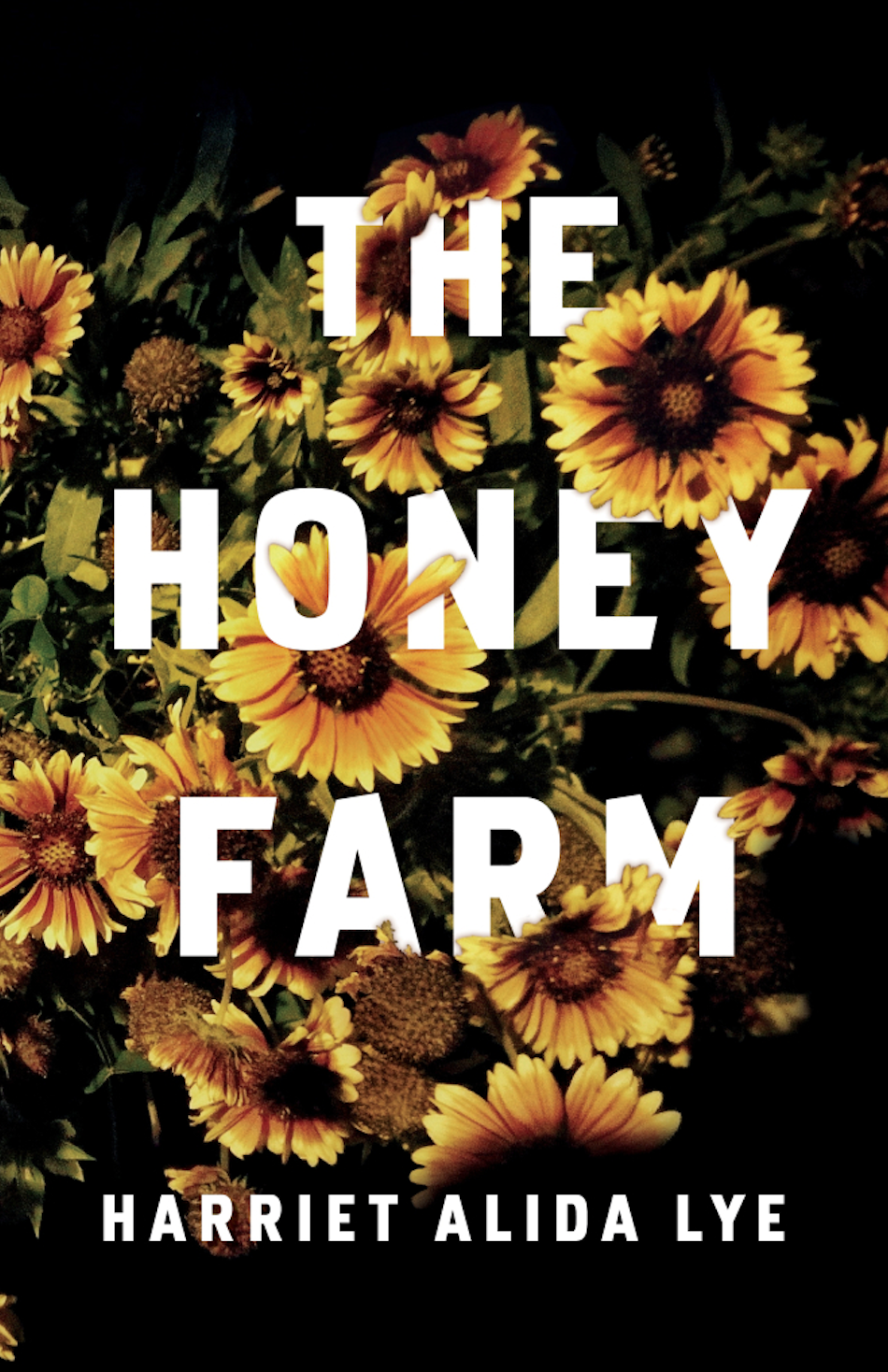 The Honey Farm
"Gothic and subtly menacing, a book as rich as the sweet substance at its core." —Grace O'Connell, author of Magnified World
The drought has discontented the bees. Soil dries into sand and honeycomb stiffens into wax. But Cynthia knows how to breathe life back into her farm: she'll advertise it as an artists' colony with free room, board, and "life experience" in exchange for labour from aspiring artists.
Wide-eyed Silvia is sitting on her childhood bed, just three days from graduating college, when she sees the ad. She doesn't think of herself as much of an artist, having written just one poem in her entire life, but the chance to test her independence proves irresistible, as does the man she meets on the honey farm. Ibrahim is a passionate, inspired painter who has also been lured from the clutch of his loving family to the colony, which at first seems utterly idyllic. To Silvia, Ibrahim, and a group of residents of mixed ability and enthusiasm, Cynthia spoons out her hard-won knowledge about the science of harvesting honey and the dramatic hierarchical dynamics at work within the hives.
But something lies beneath the surface. The edenic farm is plagued by events that strike Silvia, with an extremely Catholic background, as ominous: water runs red, frogs swarm the pond, and scalps itch with lice. One by one the other residents depart, leaving only Ibrahim and Silvia, perilously in love under Cynthia's watchful eye. Silvia and Cynthia circle each other warily – as Cynthia says of the bees: "you can't have two queens at once." As a sultry summer cools to autumn, Silvia becomes paralyzed by doubt: is she truly in danger, or is she losing her mind?
In the hands of brilliant newcomer Harriet Alida Lye, the natural world is both lovely and menacing, as lushly depicted as the interior lives of her characters. Building to a shocking conclusion, The Honey Farm announces the arrival of a bold new voice and offers a thrilling portrait of creation and possession in the natural world.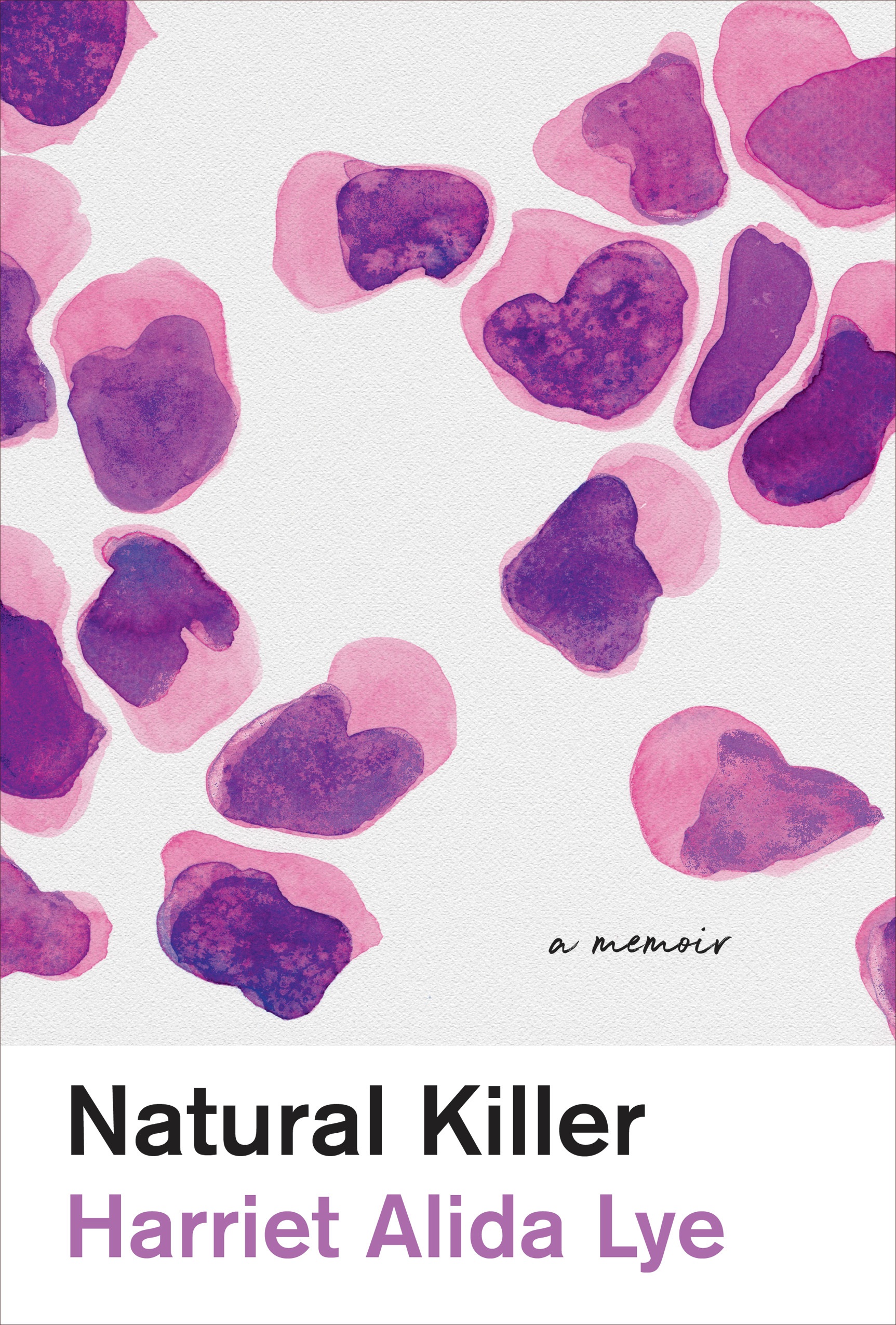 Natural Killer
"I need people to know that I exist," Harriet writes, "that their experiment worked, that by some combination of luck and science, I'm alive."
In this harrowing and intimate memoir, Harriet Alida Lye explores how, at just fifteen years old, she was diagnosed with a form of leukemia called Natural Killer, named "the rarest and worst malignancy". The average life span of patients with this diagnosis is 58 days. There are no known survivors. There were no known survivors.
Fifteen years after Harriet's diagnosis, she became pregnant, despite having been told that her chemotherapy treatment would likely make conception impossible. To be a mother is to make a death, as death is bound up in life. She knew her body had the ability to create death. She never trusted, was told to not even imagine, that it also had the power, that magical banality, to create life.
Weaving in source material from the year she spent in hospital, written by both of her parents and her teenage self, this personal reflection is told through a seamless blend of narrative, snapshots, journal entries, and blog updates posted for friends and family.
With the probing lyricism of On Immunity by Eula Biss and the searing honesty of A Life's Work by Rachel Cusk, Natural Killer explores what it's like to live with a life-threatening illness and survive it; what it means for a body to turn against itself, to self-destruct from within; and what it takes to regain trust in a body that has committed the ultimate betrayal.
DOWNLOAD BOOK CLUB QUESTIONS HERE
It is August 12, 1945. Tomorrow, August Snow will be tried at the International War Crimes Court for patenting a variation on the atomic bomb. He invented a radiation machine to cure his young daughter's cancer, despite knowing that the very same technology was capable of great destruction, and inevitably profited from disaster. Now the judges—and readers—must decide whether his intentions are relevant when the fate of the world is at stake. August asks himself the same question as he reflects on his career, marriage and fatherhood in the hours leading up to his testimony.
August's ex-wife, June, will also attend the hearing. Restless in her Hague hotel room the night before, she keeps watch over their daughter and looks back on the events that have brought them here. She's a doctor. She had nothing to do with making the bomb. But is she innocent? Wouldn't any wife and mother have done the same thing in her shoes? And now, will it cost her everything?
In this sweeping dual POV novel, August and June each tell their side of the story over the course of one night, taking turns at peeling back the many layers of love, lust, anger, resentment and secrets that have formed between them. Spanning decades, venturing from Budapest to Berlin to Colorado and back to Europe, LET IT DESTROY YOU is a love story about two people whose destinies are bound together by everything they share, and all that they've kept from one another. Above all, it is a testament to the heart-expanding, logic-defying love of a parent, who will stop at nothing to protect their child. 
A work of fiction, LET IT DESTROY YOU is inspired by Leo Szilard—the real-life physicist who invented the atomic bomb and the cobalt radiation machine that still treats cancers today—and the letters he wrote his wife during their 21-year long distance relationship, which are archived at the University of San Diego. Meticulously researched, it is a lush, high-stakes read about morality, creation and loss that interrogates the very meaning of guilt and captures the loneliness and hope of an idealistic mind.
"The paradox of loneliness in marriage, the shockwave of parental love—staged against history's most devastating invention, the story of August and June Snow is a tender, anguished duet, glimmering with intelligence and grace." — Sarah Henstra, Governor-General winning author of The Red Word
"LET IT DESTROY YOU is a strikingly intimate novel with profound reverberations. August and June's love feels as touching as it is cruel, and their determination to protect their daughter will remind you of the staggering potential of science and our search for those little bursts of light in our darkest hours." — Ellen Keith, bestselling author of The Dutch Wife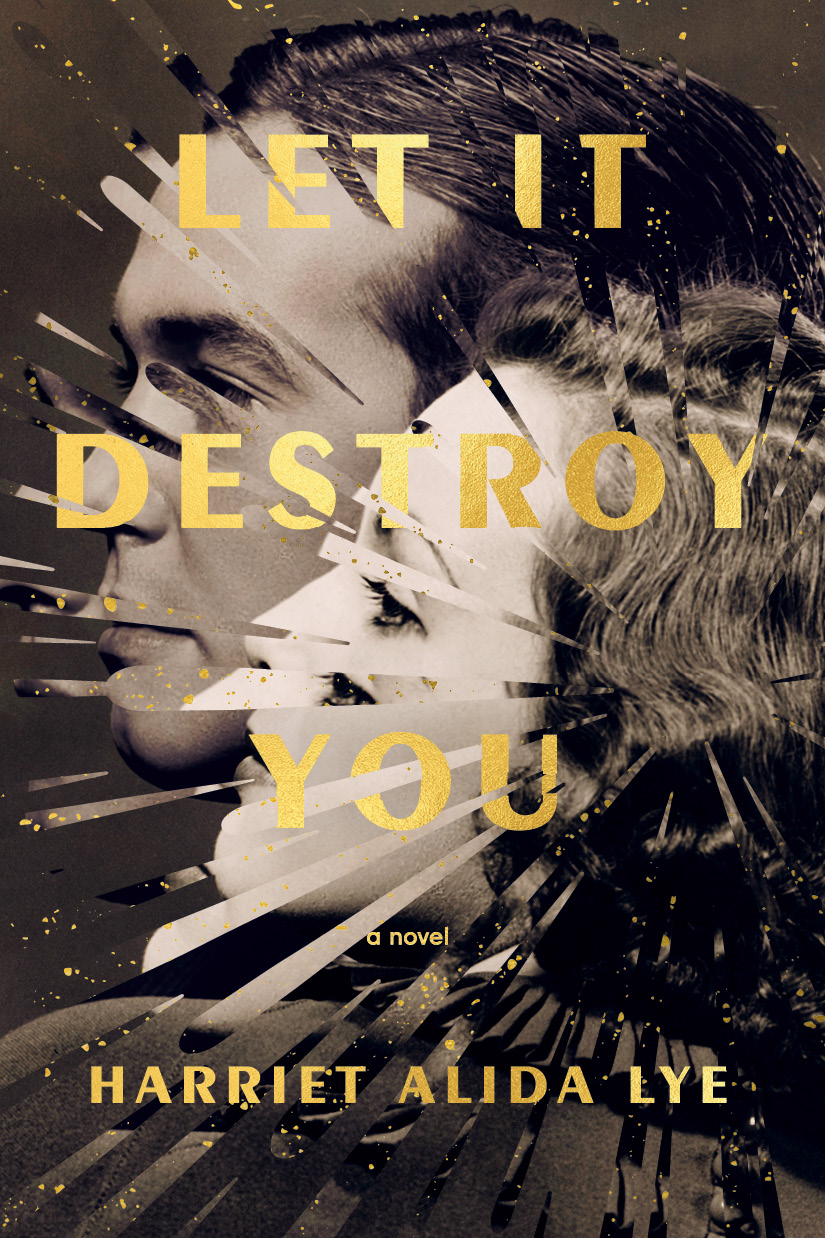 "Reading Harriet Alida Lye's prose is to be given the delicious gift of sinking deeper into the human experience. LET IT DESTROY YOU offers us this gift through the remarkable story of June and August, lovers fraught with passion and tension that comes alive on the page, as their pursuits of love and science collide spectacularly. This is a story of how the atomic bomb was born, but it's also a tender and intelligent exploration of two people trying to understand who they are—and what they're capable of—through the lens of one another, and the daughter they share. Alida Lye's singular observations about life and exquisite characterizing details tell us so much about a person, a moment, a feeling. This stunning novel cements her as one of my very favourite writers. LET IT DESTROY YOU is exceptional." — Ashley Audrain, New York Times bestselling author of The Push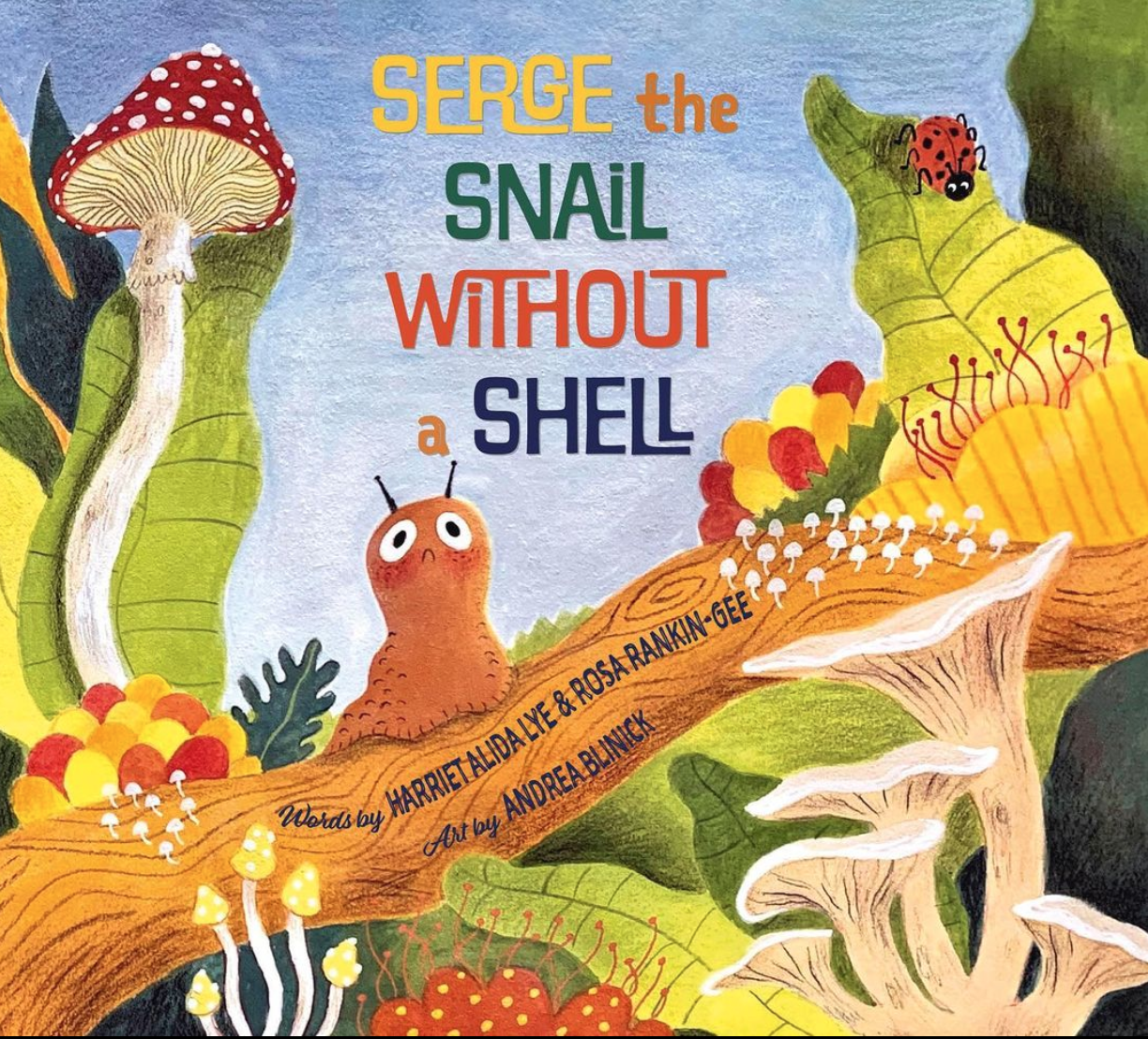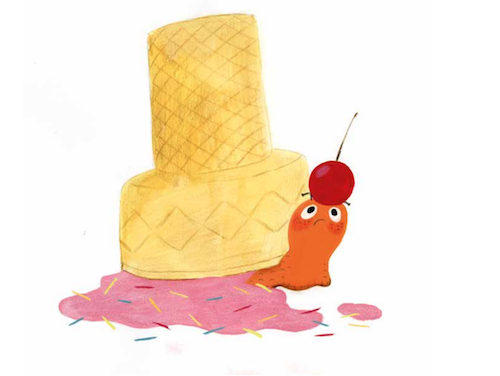 Serge the Snail Without a Shell – written by Harriet Alida Lye and Rosa Rankin-Gee, illustrated by Andrea Blinick
The whimsical debut picture book by two celebrated novelists about a slug, desperate to fit in at all costs, and the adventure he embarks upon to learn that maybe being yourself is best of all!
Serge was a snail without a shell.
His mum and his dad were shell-less as well.
"You?re no more than a SLUG!" the snails at school taunted.
I wish I had a shell. It was all that Serge wanted.
Serge is not like the snails at school. They call him a horrible name—slug—and even though that's entirely what he is, he wishes for a shell of his own.
Feeling like an outcast, Serge sets off on a solo adventure in search of the elusive shell that will make a perfect home—and make him just like everybody else. After some advice from his friend Fish, he finds himself at the ocean, where many options await: "Big shells and teeny shells/ All the in-betweeny shells/ Pyramid and swirly shells/Altogether curly shells!"
But can Serge find the perfect shell, or is he destined to be different forever?
A charming, lyrical story with bouncy text, whimsically illustrated by artist Andrea Blinick, Serge the Snail Without A Shell puts a modern twist on a tale as old as time: trying to fit in at all costs, before realizing that maybe being yourself is best of all.